Red Drum (redfish) killed in NC
These are photos taken November 15, 2008 on Portsmouth Island, NC. We counted 44 dead drum and I'm sure there were plenty more. 90% were within a few inches of 45" long. These were old adult drum presumably killed by the commercial fishing boats that were operating a mile or so off the beach all week.
Some of the boats were menhaden boats (pogy boats) like the ones that dominate the east coast from Omega Proteins. Omega Proteins rapes the menhaden along most of the eastern seaboard. Other boats were standard trawlers.
Someone else saw about 57 dead red drum four days earlier.
Can you imagine how many red drum were killed if this many were found??? How long is NC going to let this happen? Saltwater fisheries management in North Carolina is one of the worst in the United States.
Click any image to view a larger version
A dead red drum (redfish)and another dead red drum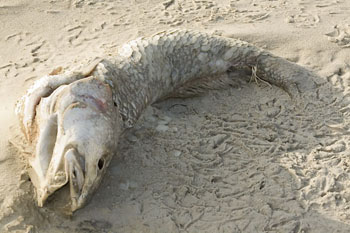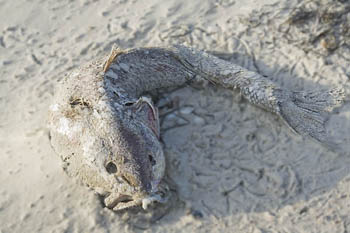 Yet another and 3 dead close together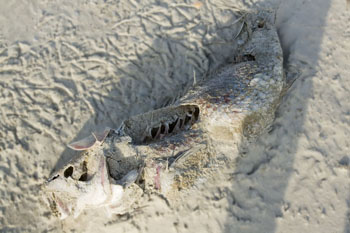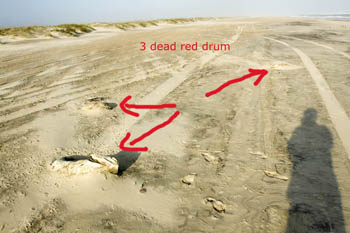 Dead dolphin Look at the teeth on this thing!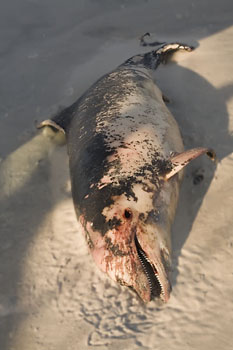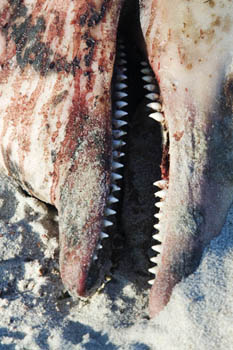 A dead brown pelican. I didn't take a photo of the dead gannet.
---